We moved from Haarlem around Schipol airport, stopping for lunch right across from the KLM repair facility. Interesting, but not very photogenic! The departure from Haarlem was great, though, finally with nice weather.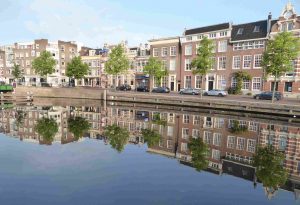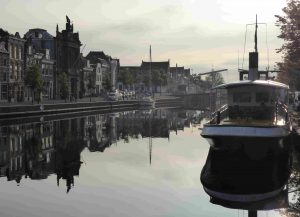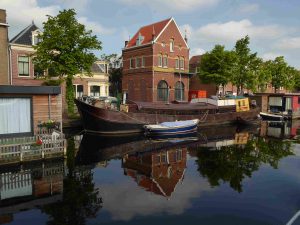 We then moved along to Aalsmeer   (a large lake with smaller town attached). We found the mooring after a few adventures along VERY' small channels, and moored for a couple of days. Visits to the town, including a fantastic celebration meal, made the time superb. Nick and Chris left early this morning, and I thank them for the time they spent aboard, helping me with many of the 'teething problems' that have appeared. Pat and Kerry carried on their tradition of assisting with boat maintenance and cleaning, and we had a lovely day exploring Alsmeer as well.
The tender works! I had the engine serviced by a local fellow, and, despite it's age, the motor for the dinghy now works, allowing me to anchor anywhere suitable, and reach the shore. We will need that as we choose non-marina moorings, and some of the small connecting waterways where the big boat just won't fit.
We'll be on our way tomorrow morning, and headed in a round-about way towards Amsterdam. Watch this space for the continuing adventures!