The weather had to break, and it did with a vengance. Torrential thunderstorms overnight, then steady rain through the day. The new canopy proved it's worth, keeping a great deal of the wet out.
We returned to Burnley, again doing the locks and Foulridge tunnel, but things are different going the other way. Enjoyed a great pub meal when we moored last night (Salterforth), and saw their basement (crypt?) which was the original pub, built before the canal. When the canal went in (1804), they had to raise the pub, so just built another layer on top. The former level, now below canal level, has stalactites formed from the seepage of water. Very interesting, and preserved!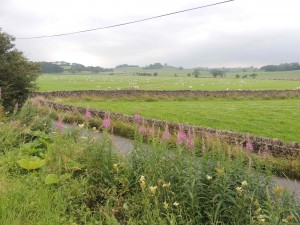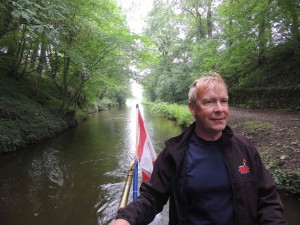 Once back in Burnley, we went to the last remaining steam-powered weaving mill, that was the once heart of this whole area of Britain. The one 500hp steam engine ran the whole mill, including more than 1000 looms. Exceptionally noisy and impressive. There were only 2 looms working in the main weaving room, with others in various additional rooms, run by one lady, but to see them all lined up and still capable of working off the drive lines… They run this periodically through the day for visitors, and it was much better than seeing a loom or two in the museum in Manchester. Closed in it's commercial operation as late as 1982, the mill remains much as it was, with original installations. They still make and sell fabrics for visitors.
There were more than 20 of these mills in the Burnley area, all supplied with cotton by the canals, with coal carried by canal, and shipping their wares back to Liverpool or Manchester by canal. And this is true all throughout the length of this canal, and the Bridgewater that I toured earlier. The vestiges of a bye-gone era.