After departing the Canal du Loing, I entered the Seine River. As the Saone and Rhone (see previous descriptions) the river is an entirely different nautical experience than a canal. Current, locks that are humungous compared to the canals (water use is much less of an issue), and a very large increase in traffic. I fueled (a necessary part of boating), and then set of towards Paris. As I went along, the increasing urbanization was obvious at every turn of the river. There are lines of peniches used as homes, there are industrial activities evident, both past and present, and there are many commercial boats, mostly hauling sand, gravel, recycling, or grain.
I moored in a very uncomfortable place ( actually a bad choice on my part, as there were a couple of options further on) but there were incipient thunderstorms, with wind gusts that are not my friend, while trying to moor. So… But there were compensations!
Then, I set off very early this morning, advised to cross Paris before the Mouchettes begin (a mouchette is a cruise/view ship, and there are hundreds moored as I went through the city). In a non-Covid year, I am sure it would be very busy, but this trip, I only (narrowly) encountered one.
But there are a few things to see as one passes through Paris. It IS a tourist destination for a reason, and I only got pics as I passed through.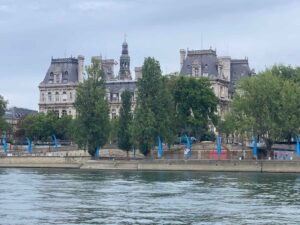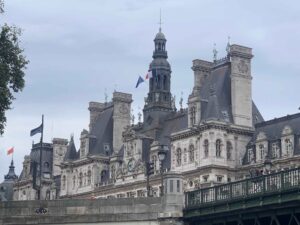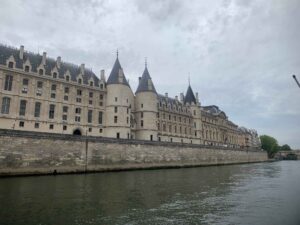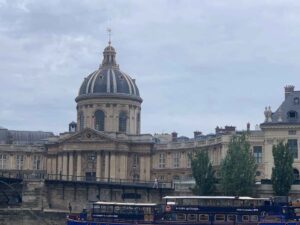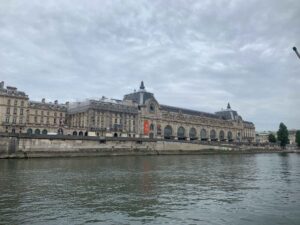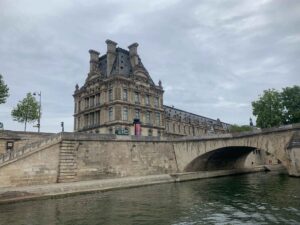 Most places might be easily recognized, but the angle, from the river, might be strange and unfamiliar (unless you paid big money to the tour boats!)