Well, a lot has happened, yet not much spectacular.
I finally moved on from Saverne, after the (delayed) reopening of the canal due to the breach.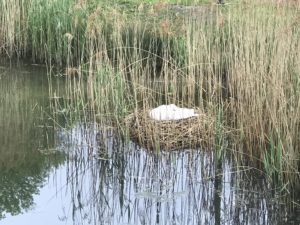 It took me two days to go from Saverne to Strasbourg: gentle times, but not many good mooring options. However, the swans are nesting, and that makes things special. Although there were a couple of pontoons, under a motorway bridge, and another with nothing around except sports stadia…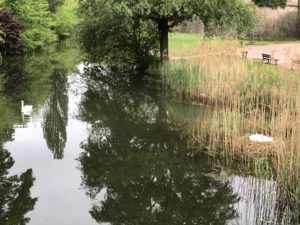 I moved on to the marina, and although expensive, it was secure, safe, and facilities available.
My family guests/crew joined me is Strasbourg. Wow! My first family experience… They were so keen, yet tentative. Ages 3, 5,and 8, they provided me with all sorts of experiences. Thanks for coming aboard, for trusting me that I would look after you all, and for the memorable moments…
We cruised on from Strasbourg on the Rhone au Rhine Canal Nord, which parallels the Rhine river. Lots of little locks, no current, and very tranquil. We stopped overnioght in a rural, canal side mooring, as the nice people closed the canal (1730h) despite being open on the schedule until 1800h. We were held up for more than an hour at an earlier lock that just wouldn't open one gate. Such is canal life!
The trip iup the Rhine was exceptionally anticlimactic! Wide, calm, little traffic, and humongous locks, all to ourselves. No document checks, no crew checks, just poodling around at two locks, awaiting traffic down against us.
Then off the Rhine at Niffer, and on a wee branck canal to Kembs. Great mooring, except I got a prop full of weed, that made for serious vibrations. My crew (thanks, Matt!), dove underneath and removed the offending weed, and on we went.
Then, on to Mulhouse, which was unexpectedly wide, until just before the town, when the canal narrowed, a lock interruopted things, and the bridge clearance suddenly dropped, making for a quick collapse of my canopy!
Then, into Mulhouse, where we tied up securely because of strong winds. then my guests departed, and I explored the wonders of this town.